Einige Lehrbuchangaben befinden sich in den einführenden Folien (Kapitel 1), auf tiefergehende Referenzen wird in den Vorlesungsunterlagen zu den jeweiligen Themen verwiesen. Das Literaturverzeichnis ist in den Vorlesungsunterlagen enthalten. Die folgenden Quellen sind online verfügbar:
Wälde (2007): Wachstum und Entwicklung
Wälde (2012): Applied Intertemporal Optimization. Know Thyself Academic Publishers
Wälde (aktuelles Jahr): Nicht-klausurrelevanter Anhang zu Makro 1
Bundesministerium für Bildung und Forschung (2011): Climate Engineering - Technische Lösungen für den Klimawandel?
SZ (2020) - Climate Engineering im Überblick (Zugriff auf Vollversion des Artikels über Vorlesungsfolien möglich)
Bundesministerium für Wirtschaft und Energie: Schlaglichter der Wirtschaftspolitik
Viele Ökonomen (2019) Aufruf zu einer einheitlichen CO2-Steuer in den USA, unterschrieben von einer Vielzahl renommierter Ökonomen
Wälde (2014) Das Letzte: DieSammlung
Wälde (2010) Beruf und Familie – Ein männliches Drama in drei Akten
Was tun nach dem Bachelor?
Master in International Economics and Public Policy
Master in Management oder Master in Wirtschaftspädagogik
Graduate School in Economics, Finance and Management
Wo wohnt Ihr RW1-Nachbar?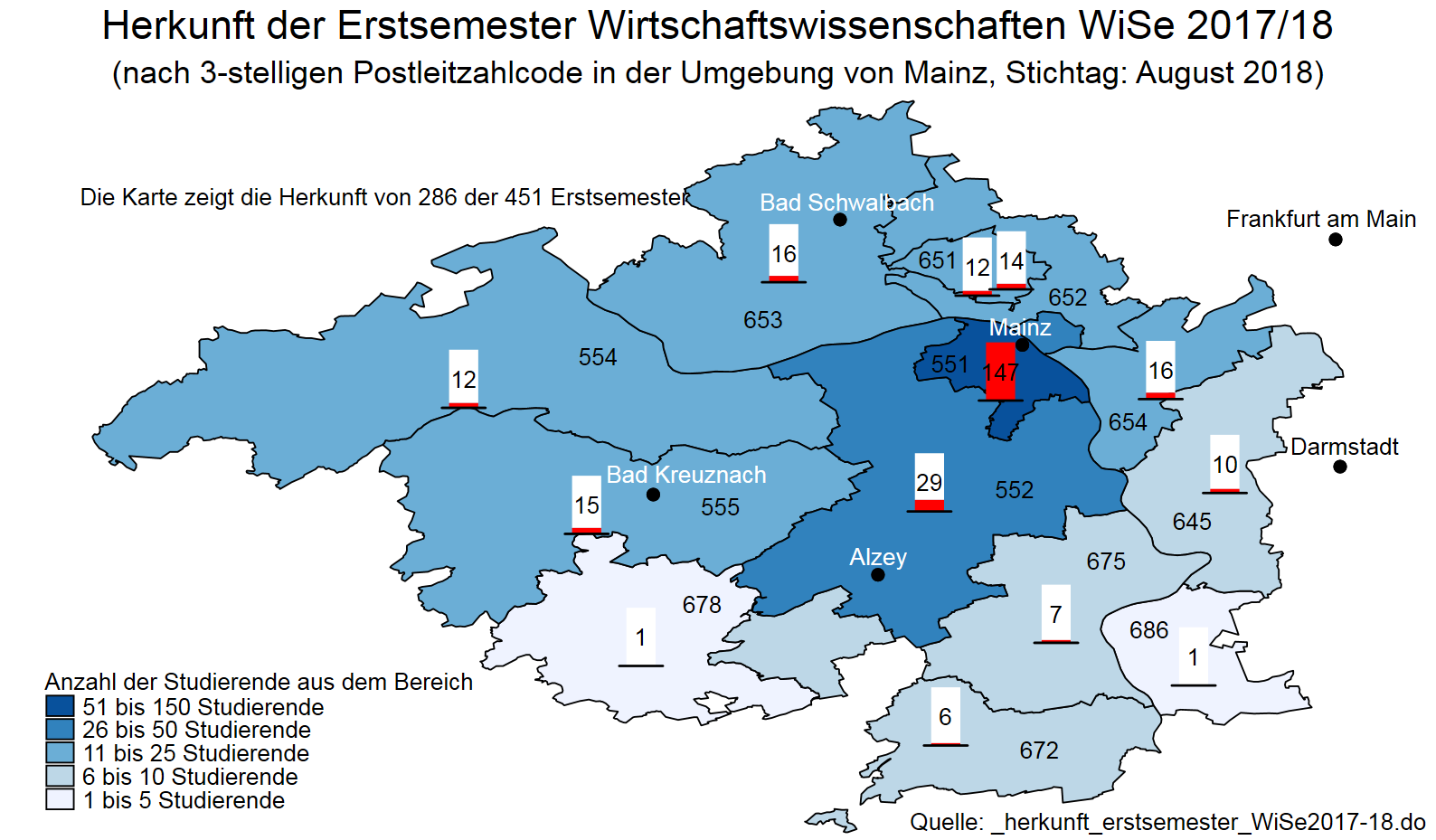 Bitte beachten Sie, dass dies der Wohnort der Studierenden ist, nicht sein bzw. ihr Herkunftsort.
Herzlicher Dank an Johannes Kochems für die Erstellung.
Wo kommt Ihr MIEPP Nachbar her?
Wenn Sie dann ein paar Semester weiter sind und einen wahrlich internationalen Studiengang besuchen und sich fragen, wo Ihr Nachbar herkommt, dann könnten Sie das aus der Abbildung unten sehen. Der MIEPP hat Studierende von tatsächlich überall (Umfrage im Wintersemester 2020/21).